carbon offsetting through tree appeal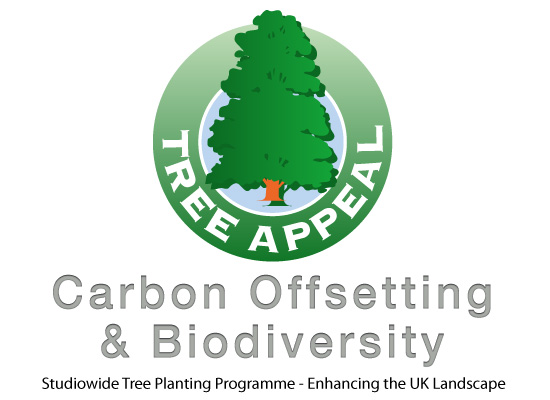 What is the Studiowide Carbon Offsetting & Biodiversity Programme?


Studiowide is a corporate partner of Tree Appeal and we're committed to reducing the consumption of our resources and making a positive contribution to natural woodland habitats. The Studiowide and Tree Appeal programme enables the promotion of carbon offsetting and biodiversity through tree plantation in the UK.

Planting trees is one of the easiest ways to offset your carbon footprint and become carbon neutral. The trees that are sponsored through this programme will be planted by local schools. Trees absorb carbon dioxide to produce oxygen and wood and provide benefits such as;

• Offsetting CO2 emissions
• Providing wildlife habitats
• Enhancing the natural UK landscape


We plant 10 trees on behalf of our clients


If you're an ethical and responsible company that is working
hard to be green then we can help you with this even further.

Studiowide is sponsoring 10 broad leaf trees on behalf of each of our clients. Every 10 Trees that are planted will count towards the offsetting of 10,000 tonnes of carbon per year.

You will also receive a certificate of plantation and can even nominate the local areas and schools that you would like to take advantage of this gift.








news & insights
Visit our Facebook page


subscribe to our RSS feeds

follow us on Twitter

follow us on Google+