outsource your marketing management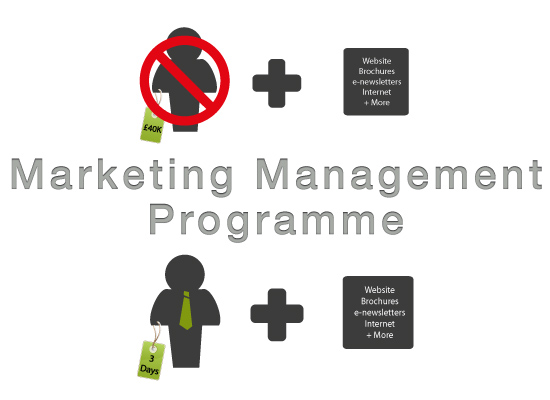 What is the Studiowide Marketing Management Programme?


Our marketing management programme offers the facility for small-to-medium sized enterprise (SME) companies to use a Studiowide marketer as their outsourced marketing manager. The marketing manager will dedicate an agreed portion of his/her time to work for the client (on site if required) as and when needed.

Studiowide marketing managers are up-to-date chartered marketers, based within travelling distance from your office. Someone who understands your industry, is dedicated to your business and is 100% aligned with your objectives.

How do you know if you can benefit from the Marketing Management Programme?


If you're a small to medium sized business in the North West and you know you need marketing, but don't have the resources to get it done, then the Studiowide marketing management programme could be your answer.

news & insights
Visit our Facebook page


subscribe to our RSS feeds

follow us on Twitter

follow us on Google+