Lead Ecosystem ROI Simulator
Digital Marketing Profit-Forecasting & Simulation Tool
Mock-Up Marketing Ideas. Simulate Traffic. See The Potential
Design an Ecosystem as Simple or as Complex as You Want
Traffic Entry Points
Create multiple "entry points" where traffic will enter your funnel. Ideally, you should have multiple traffic sources when you design your ecosystem so that you're not relying on a single source.
Yes/No Pathways
Create Yes/No behavioural pathways in your lead ecosystem. It's now just as important to consider what you do with the traffic that takes the action you want them to take, as those that immediately don't.
Sales Pages & Order Forms
Add Sales Pages and Order Forms wherever you sell products & services in your lead ecosystem. You can add more than one product for a Sales Page, and also set up any lost proposal bids or cart abandonment rates.
Upsells & Downsells
Easily add an Upsell, Downsell or Cross-sell item to your ecosystem. This will help with product sales during the immediate and long-term customer lifetime value.
Opt-In Forms
It's critically important to capture a prospect's email address and permission to email them. Use the Opt-in Form object (and set the opt-in rate) to begin an email follow-up process.
Email Sequences
Map out pre-scheduled, automated email follow-up sequences to drive your prospects to different Landing Pages. Email sequences are a must-have in your strategy.
Wait Timers
You can add a 'Wait' mechanism anywhere in your funnel to have your pre-scheduled actions happen over a longer time period. Use a "1-Day" wait to send out an email the next day, for example.
FB Messenger Forms
ChatBots are becoming more important than ever for Digital Marketing. These automated 'interactive' sequences are a great way to send your prospects to different parts of your ecosystem.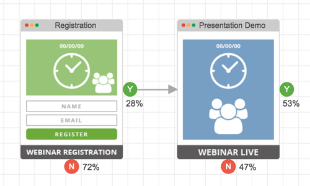 Webinar (Live & Recorded)
You can simulate & plan any type of Webinar Campaign — and simulate the profitability. Live Webinars, Replays, or On-demand. See results based on Attendance & Purchase Rates.
Multi-Path Surveys
Survey Marketing is becoming more and more valuable for targeted Digital Marketing. Create different Marketing Funnel paths based on the answers a prospect chooses in a survey.
Content Pages
Sending prospects & customers to different types of content (blog posts, videos, whitepapers, etc.) is an important part of Digital Marketing. This object has an optional call-to-action built-in.
Application Forms
If you use an "application" process of any kind (such as for a Consulting funnel) you can easily simulate the application process (and conversions for it) by using this object.
SMS & Phone Activity
You can use model inbound or outbound text messages or phone calls for any funnel you create. Set the rate at which your prospects take any of the required actions to simulate the results.
Canvas Notes
Add multiple "Notes" anywhere you want on your ecosystem designs. Notes are useful to help you and your team to understand what's happening at different parts of your lead ecosystem.
Custom Object Colours
Change the colours for any Objects you use to design your lead ecosystem. Use the same colour for all of your Objects, or change them individually. It's up to you.
URL Thumbnails
Setting up a Landing Page object that already exists? Enter the URL. This will automatically create a beautiful thumbnail from that page and create a 'hot link' so you can click to open that page for convenience.
Object Metrics
A powerful option you can toggle ON & OFF. This will show you a "Totals" box next to each Object in your ecosystem. This calculates the traffic flow through that object as well conversions & revenue.
Pathway Indicators
Another great option you can toggle ON & OFF.  Dashed red lines will tell you when traffic is not currently flowing at that point of your Project and will display solid red lines to indicate a problem you should fix.
Simulate a Funnel in as Little As 5 Minutes…
<! ========= Cool Timeline Free 2.4.2 =========>
Cool Timeline
Add Products
What are you going to sell? Is it a new or existing product? Add all your products, services and offers into the lead ecosystem, including important details such as Product name, Product type, Product price and costs, to start putting your plan together.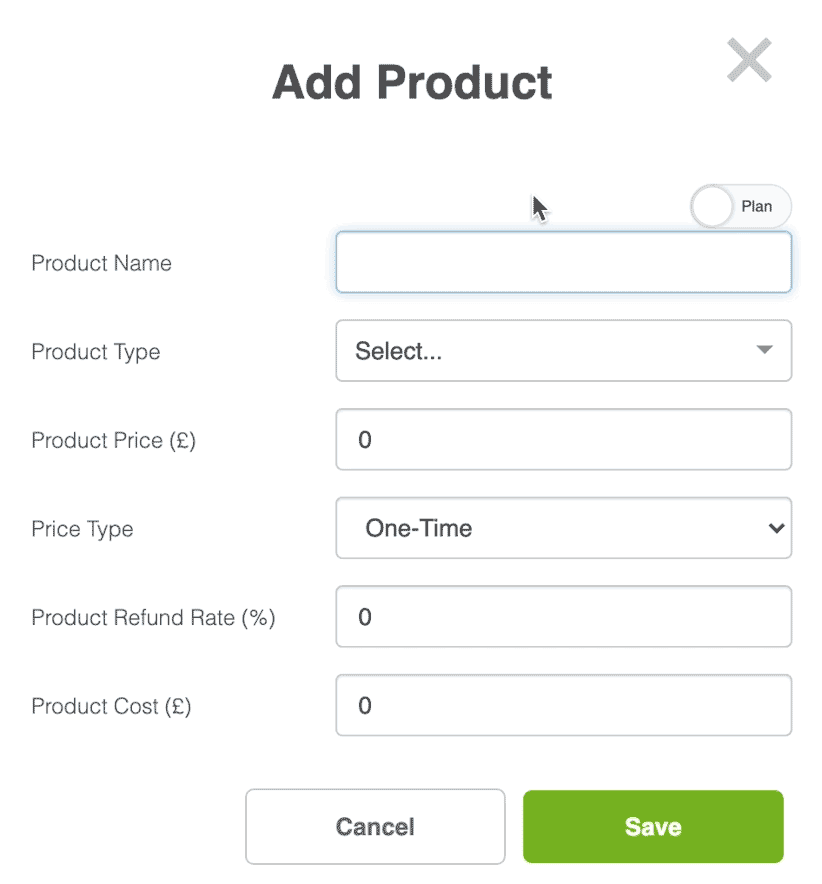 Map Your Funnel
Drag-and-drop your next marketing idea, campaign, product launch, webinar flow or customer journey into an elegant, interactive ecosystem. Or map out an existing marketing funnel and explore new ideas to boost your profit and results even more. You can create gorgeous full-funnel maps (simple or complex) while making the process quick and easy.
Add Expenses (Optional)
You can plan and forecast all your marketing funnel costs, Pay Per Click (PPC) fees and business expenses upfront. This means that you get a complete picture of your true profit… right down to the last penny.
Simulate Traffic
Simulate real traffic campaigns with your new lead ecosystem and determine your profit before you build any pages or pay for traffic. Or take an existing funnel and model "What If" traffic scenarios to improve, scale and grow.
Digital Marketing Profit-Forecasting & Simulation Tool Free Access
Mock-Up Marketing Ideas. Simulate Traffic. See The Potential.
We are offering a limited number of users FREE access. Sign up below to quickly model & simulate the potential profit of any sales and marketing campaign or business ideas
it is comforting to know that when called upon, Studiowide can provide the right support with our multi-channel communication strategies – they consistently surpass our expectations.
Studiowide brought a lot of professionalism to the project – ensuring the quality was as high as possible went above and beyond to deliver the service. Thanks guys!
Thank you for delivering an inspiring and engaging session at the University of Liverpool Management School. Studiowide epitomises professionalism!
Studiowide are taking an innovative and refreshing approach to both designing campaigns and working alongside clients.
I would like to take this opportunity to recommend Studiowide. We are very happy for our support with our marketing campaigns, website updates and digital animations.
Just a quick note to say a BIG thank you! We had lots of great feedback and developed some really good leads. Day one has been a success!
Studiowide has an innate skill and enthusiasm in bringing real scenarios and anecdotal evidence into topics of discussion.
That is truly amazing! You guys know your stuff, I am beyond words!
I have received a level of service above and beyond what was expected. Studiowide are a fantastic team of professionals who are a pleasure to work with.