Marketing planning is a roadmap which consists of strategic and tactical (day-to-day) organisational marketing activities that are required to drive your company forward, both efficiently and profitably.
Comprising of evaluating, planning, implementation and control; marketing planning is fundamentally a key business process, covering areas such as;
Company objectives and marketing's role in achieving them.
Target audience descriptions for each segment, the associated USP's and the insights. that led to those USP's.
Movement and management of customers through each of the buying stages throughout the customer lifecycle.
Management and implementation of the 7Ps.
Customer Relationship Management.
Infrastructure requirements include changes to sales practices, database development and understanding of any research required.
When to use it?
Marketing planning is used to:
Understand the economic and competitive features of a market sector
Identify target markets
Identify segments within a target market
Establish the most appropriate strategies
Commission, understand and act upon Market Research
Understand competitors, their strategies and likely responses
Develop new products
What does it achieve?
Well-constructed and professional marketing planning will help to clarify the purpose of organisations in terms of; where it currently resides in the minds of the consumer; where it wants to be, how it will be perceived; what it needs to do to get to a suitable position and then evaluate the progress to see if the objectives have been met.
Successful Marketing planning achieves:
Auditing of customers' brand experience
Establishing environmental scanning for opportunities and threats
Understanding of an organisation's strengths and weaknesses
Creation of a sustainable competitive advantage
Understanding where a brand needs to be in the future
Establishes management information systems to identify progress
Key steps:
Step 1 – Where are we now?
Marketing audit
Financial /ratio analysis
Competitor analysis
Customer analysis
Step 2 – Where do we want to be?
Mission (Vision, values and purpose)
Objectives
Step 3 – How might we get there?
Direction of growth
Which markets to compete in
Which customers to target
How to position the offering
Nature of growth
Step 4 – Which methods should we use?
Marketing Mix
Promotional activities
Media mix
Activity plans, budgets, schedules
Step 5 – How can we ensure arrival?
Monitoring and Management controls
Measurements
Evaluation
Hopefully, this information on strategic marketing planning has been useful. Please feel free to contact us for further information, or if you require help with any of your strategic marketing planning.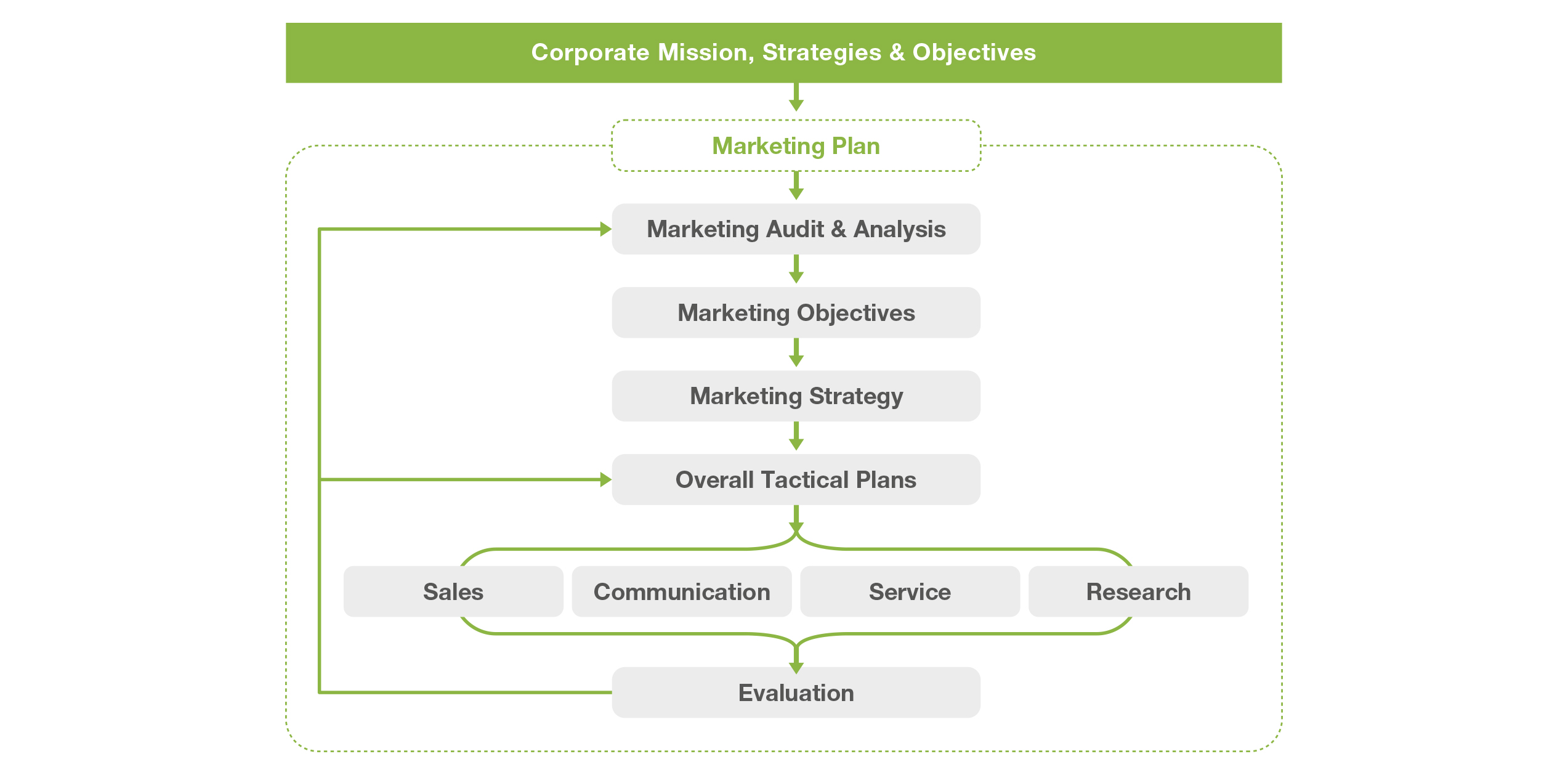 Download your FREE Buyer Persona Template!